Bird gift box with two bottles of red wine Valdueza "El Pájaro" 750 ml
29 July, 2020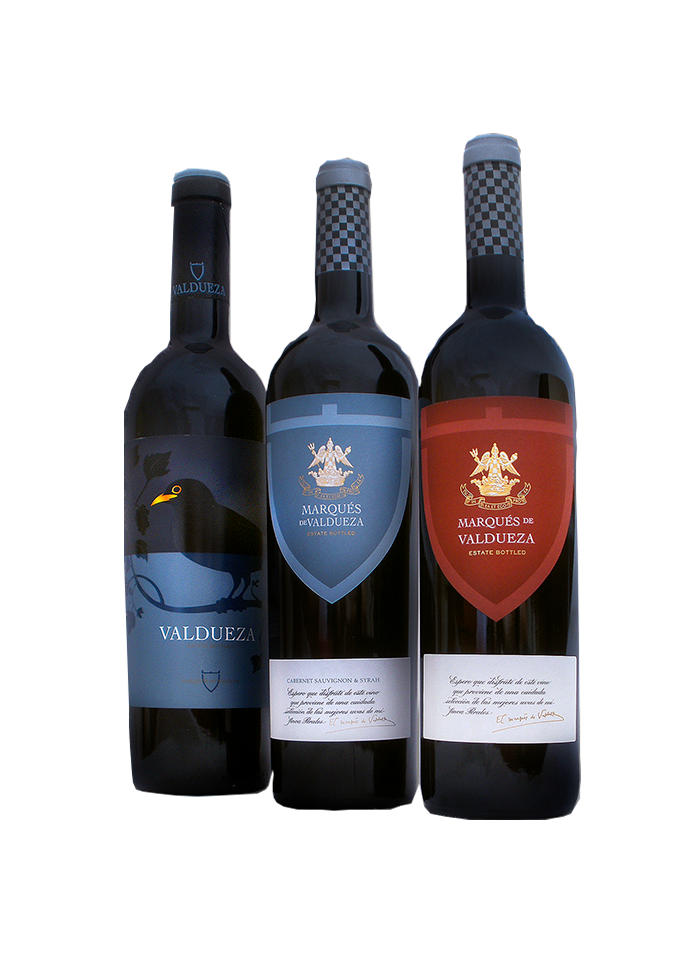 Cardboard box of 6 assorted bottles, two 750ml bottles of each wine of the Marques of Valdueza
29 July, 2020
Gift box green book bottle Great Wine Guard 750 ml + 1 bottle of wine Red Label 750 ml Marqués de Valdueza
Description
Marqués de Valdueza Gift Box
1 Great Wine Guard Bottle 750 ml + 1 bottle Red Label 750 ml
The ideal gift for lovers of good red wine. Two tastings to do at two different times. Discover their notes and personalities.
Marquis of Valdueza
Red Label
It is a more serious wine, where we have managed to combine the freshness and elegance of Cabernet-Sauvignon (62% and without any aggressiveness in the mouth), with the sweetness of Syrah (38%).
Aged for 12 months in French oak barrels (with a predominance of new barrels) allows us to deliver a wine that can be enjoyed today and for the next 4 years.
Ideal to accompany more elaborate meals.
Marquis of Valdueza
Blue Label
It is the most ambitious wine with the greatest capacity to age (aptitude only available in great wines).
This wine has concentration, complexity, freshness, balance and silky tannins. However, you can start consuming now. Those who seek the power of youth to accompany a tasty cuisine (game dishes for example), will enjoy their personality for the next 3 years. And those who want to enjoy its maximum complexity and harmony should wait for the fourth year and beyond.
Syrah (47%) contributes sweetness, Cabernet-Sauvignon (38%) constitutes the backbone of the wine and the touch of Merlot (15%) adds complexity.
This great aging wine has been aged for 12 months in French oak barrels (more than half in new barrels and the rest in 1-year barrels).
Only logged in customers who have purchased this product may leave a review.